Tonight the FNM event is Modern! It will cost £2 as normal and will start at 6:15pm! At present I have no plans to run a side event! If there is a high demand for a 'STANDARD' event then I may consider this once I know how many players we have!
Tonight's Promo card for the top two is ....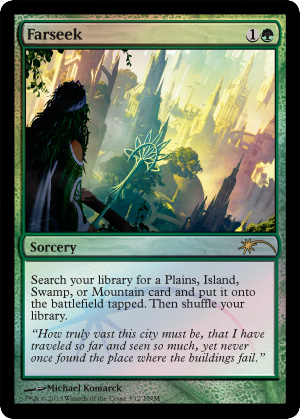 If you do not have a MODERN deck then we still have a couple of copies of Sorin vs Tibalt left which would give you a good starting point!