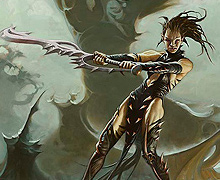 Tonight in Shoreham at 6pm, the first FNM event of the year will take place.
Entry is £2, and the format is STANDARD this week. The promotion card for January is 'Glistener Elf' which will be given to the top two players.
Remember FNM is a great chance to earn planewalker points and gambit points!
Gary of Team Gambit